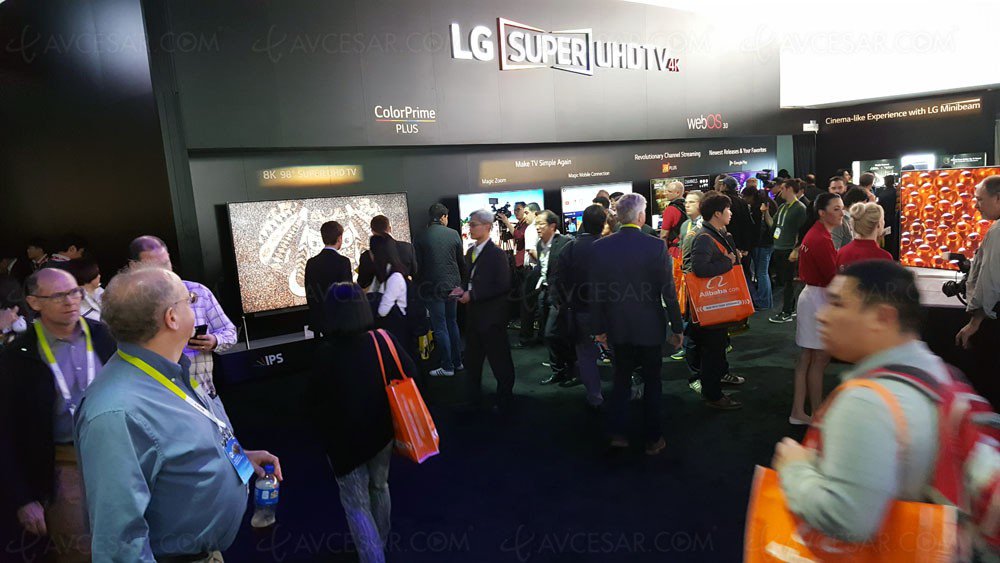 Photo credit:www.avcesar.com
CES 2016 (Consumer Electronics Show) took place just a few weeks ago in Las Vegas and showcased all the hot new technology for this year that would be shaping and changing our future forever. From socks that check infant heart rates to a ball that teaches kids how to code to a smart water bottle that injects your fluids with extra nutrients and tracks your drinking habits.  This year proved to be a big year, showing that the world is truly changing.
LG, Samsung, Sony and Panasonic took the cake for best TVs this year at CES 16 bringing viewers to a whole new world with their Ultra HD and 4k screens.  The Sony XD93 is the only set powered by Android TV and has a cool function in it called a Slim Backlight Drive which lights and dims zones on the back panel in relation to the action on the screen.
Not only did Sony have a lot to show off but LG announced their OLED models and their LG Signature models.  G6 and E6, both signature models, have an Ultra HD Premium display offering 4k resolution while the flat OLED display is the first picture-on-glass design.  So it's obvious CES 16 paved the year for video, but what about the audio?
Audio headphones like Decibullz-that shape to your ear, Streamz- the first headphones with built in wifi, and Prizm a smart music player all launched at CES 16 and we're named as the top revolutionizing audio technology of the year.  But that's just sound on the move…what about your home theater?  Dolby launched Dolby Atmos and DTS released DTS:X, both game changers in the home audio world.
According to TechHive, Atmos and DTS:X are "unlike traditional audio mixing, which associates a sound with a particular speaker on a 2D plane, object-oriented audio technology treats each sound (the roar of an airplane, bullets flying through the air, raindrops hitting leaves, birds chirping, and so on) as an individual object. When sound is treated as an object, it becomes a real game-changer."
"Each sound object is accompanied by descriptive information—metadata—that describes aspects of that sound, such as where the sound object is located in a room, or in what direction the sound should move along the sound field and at what speed. The decoder in your A/V receiver assembles this information from the source—such as Blu-ray player or home-theater PC—and calculates which combination of speakers should work together to reproduce that sound in your room," says TechHive, which is a huge leap in the audio video world and the number one wishlist item for all home theaters.